I decided to post some of the books that I think will really enhance your low carb lifestyle. I personally feel that before anyone decides to live the low carb lifestyle, it is so important that you read as much as you can.
The fun part about living the low carb lifestyle is that your can be so creative with your meals. I love going back into the kitchen and cooking everything fresh. Yes, I know it could be time consuming to have to chop all your veggies, and prepare your meats and cook on the stove instead of the microwave, but it is such a rewarding feeling to see a meal prepare, the old fashion way, just like Grandma did. I have so many memories of my great grandmother, her name was Rose, she grew up in a traditional German home.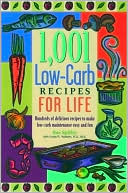 I remember the eggs, butter and cream, and fresh farm Wisconsin cheese she ate every morning, everything cooked fresh from the farm and the meats(not fatten from grain or injected with hormones and fat plumper)came from the local butcher. All the produce was grown in the garden, and she did a lot of canning to preserve her fruits and veggies. So, this brings me back to home cooking and finding fresh produce from the Farmer's Market.. I believe low carb was the only way people ate back in the old days before the processed food industry and HFCS(High fructose corn syrup), and the "low- fat" craziness started, it was a quick fix and on the go lifestyle and I was on board in those days, back in the late 80's and all through the 90's, low fat, low calorie, and miserable starvation for quick weight loss, only to gain it all back, because hunger always seem to take over, when the fat was removed from my diet.
Now, I remember thinking that back when I was young, my grandmother did a lot of baking, and made a lot of casseroles, all the home good cooking that to me is called "comfort food" . Now, of course, when I think of casseroles, I think of pasta, the high carbohydrate pasta. and the gravies thicken with corn starch or white flour. And the infamous potato. Nothing, I repeat, NOthing tasted better than a Sunday roast with mashed potatoes and homemade gravy, fresh veggies from the garden, and some sort of dessert to end the meal. Now, I bet you are wonder why I can live the low carb lifestyle when I can have loving memories of eating at the dinner table filled with a high carb filled meal, well, it was hard at first, but that's the great thing about the low carb lifestyle. As I got older, and my metabolism and my health changed over the years, I became carb sensitive. I no long can eat potatoes, breads, pastas, rice, and most high glycemic fruits any more. So, when I get the feeling of eating food for comfort with the weather changing and the days are shorter, I get really excited to start with all the low carb recipes I have created to try out on my family. I love to cook, no matter how long it takes me. Sure, I still have the microwave, and sure my pots and pans are getting close to going to its grave, but for some reason, that feeling of fresh foods, chopping and preparing gives me comfort. I no longer have a Grandmother, or a mother to make those comfort foods for me, but that's ok, I still have the fond memories, and I still have my grown kids to be my taste testers.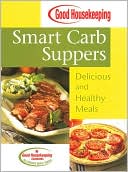 My kids are picky eater, but for some reason, low carb comes natural to them, because growing up, I really did not make a lot of sweets desserts, but I did make a lot of Hamburger Helper, because it was quick out of the box, and easy to make and filling. But, my kids did start gaining weight from those quickie high carb meals I was making back about 2 years ago, but now, its all about healthy low carb alternatives, which are the healthiest for them, and they themselves, are seeing results in their own weight loss. I hope to pass on a new tradition of low carb cooking in a high carb environment. I have my comfort foods now, all low carb and these fresh low carb, non process foods makes me feel fantastic in my weight loss journey to a better health. It's back to the kitchen for some good Low Carb comfort food cooking! I have several product that I buy, especially Dreamfield Pasta, which is why I can have those pasta nights, and gosh, do I love those nights. Stay tuned, I just might make a really good low carb Beef Stroganoff video soon.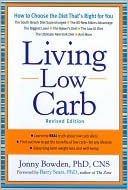 So, here are a
few
of
Low Carb books
that I feel are worth reading, and the
Low Carb Cook Books
are for sure exciting, because Low Carb Cooking is an Art, a Masterpiece with a lot of rewarding benefits to improving your health. Losing excess weight while eating all the good wholesome foods is the only way I can ever eat, it was un-natural for my body to eat a high carbohydrate diet, I need my fats to keep I was sick all the time while being on a low fat high carbohydrate diet, now, my health is improving, and I am more active and the weight is coming off, real fat loss, not the imitation weight loss from starvation, I love to eat, and yes, I do me healthy.I am losing weight again, finally after a stall for almost 2 months Take a look at the numerous books you can find on line with just a small amount of time, you could be living the low carb lifestyle in luxurious cuisine right from your own kitchen;